Product Description
Product Description
Metric Type L Couplings
Standrd or Nonstandard flexible couplings
Salient features
* Simple construction-quick easy installation-No special tools required.
* Flexible insert caters for incident angular, parallel and axial misalignment.
* Absorbs shock loads and damps small amplitude vibration.
* Insert design presets correct distance between hubs, using raised pads on each leg of the insert.
* Available in a range of stock bore sizes. Can also be supplied with finished bore & keyway.
* Unaffected by moisture, grease and oils-including 
   non-aromatic and non-ketone solvents and temperatures within the range 40C to + 100C.
* Spacer coupling with spacer size depending upon the distance between two shaft ends.
What applications are coupling used for?
Couplings are used in servo drive technology, machine tools, packaging machinery, automation systems, printing presses, industrial robots, control and positioning technology, and general mechanical engineering.
Applied to lifting jack and electic motor
Schematic diagram of the use of Jaw/Spider Coupling                    Amplifier schematic
Product Parameters
Packaging & Shipping
All the products can be packed in cartons,or,you can choose the pallet packing.
MADE IN CHINA can be pressed on wooden cases.Land,air,sea transportation are available.UPS,DHL,TNT,
FedEx and EMS are all supported.
Company Profile
About Mighty Machinery
ZheJiang Mighty Machinery Co., Ltd., specializes in manufacturing Mechanical Power Transmission Products. After over 13 years hard work, MIGHTY have already get the certificate of ISO9001:2000 and become a holding company for 3 manufacturing factories. 
MIGHTY advantage
1, Abundant experience  in the mechanical processing industries.
2,Large quality of various material purchase and stock in warhouse which ensure the low cost for the material and  production in time.
3,Now have 5 technical staff, we have strong capacity for design and process design, and more than 70 worker now work in our FTY and  double shift eveyday.
4,Strick quality control are apply in the whole prodution. we have incoming inspection,process inspection and final production inspection which can ensure the perfect of the goods quality.
5,Long time cooperate with the Global Buyer, make us easy to understand the csutomer and handle the export.
FAQ
Q: Are you trading company or manufacturer ?
A: We are factory.
Q: How long is your delivery time?
A: Generally it is 5-10 days if the goods are in stock. or it is 15-20 days if the goods are not in stock, it is according to quantity.
Q: Do you provide samples ? is it free or extra ?
A: Yes, we could offer the sample for free charge but do not pay the cost of freight.
Q: What is your terms of payment ?
A: Payment=1000USD, 30% T/T in advance ,balance before shippment.
If you have any questions, pls feel free to contact me as below: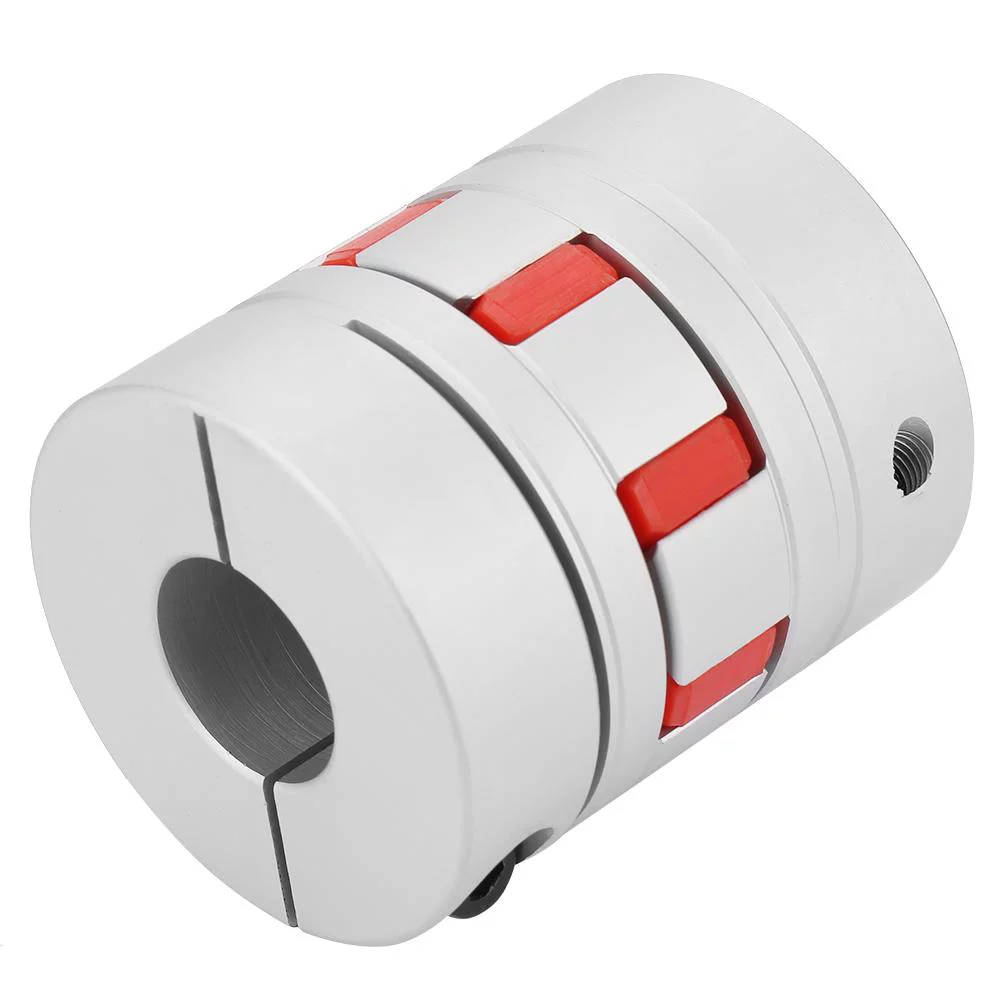 What are the common challenges associated with spider coupling misalignment and how can they be addressed?
Misalignment is a common challenge in spider couplings that can lead to reduced efficiency, increased wear, and potential coupling failure. Here are the common challenges associated with misalignment and how they can be addressed:
Reduced Torque Transmission: Misalignment can decrease the effective torque transmitted between the shafts, leading to inefficiency and potential overload. Regularly check and align the shafts according to the manufacturer's recommendations to ensure proper torque transmission.
Vibration and Noise: Misalignment can cause excessive vibrations and noise in the machinery. Implement precision alignment techniques during installation to minimize misalignment-induced vibrations and noise.
Increased Wear: Misalignment results in uneven loading on the elastomeric spider, causing premature wear and potential failure. Regularly inspect the coupling for signs of wear and replace the elastomeric spider if necessary. Address misalignment promptly to prevent excessive wear.
Heat Generation: Misalignment can generate heat due to friction between the elastomeric spider and the hubs. This can lead to accelerated wear and reduced coupling lifespan. Proper alignment helps minimize heat generation and associated issues.
Shaft Fatigue: Severe misalignment can induce shaft fatigue and stress concentrations, leading to shaft failure over time. Avoid excessive misalignment and ensure that the coupling is properly aligned during installation.
Reduced Service Life: Misalignment puts additional stress on the elastomeric spider, reducing its service life. Proper alignment and maintenance practices can extend the service life of the coupling.
Performance Variations: Misalignment can lead to variations in performance and inconsistent operation of the machinery. Regularly monitor the coupling's performance and address any issues promptly to ensure consistent operation.
To address these challenges, it's crucial to prioritize precision alignment during the installation of the spider coupling. Follow the manufacturer's guidelines for alignment tolerances and use alignment tools and techniques to achieve accurate alignment. Regular maintenance, including inspections and alignment checks, will help mitigate the negative effects of misalignment and ensure the reliable performance of spider couplings in industrial applications.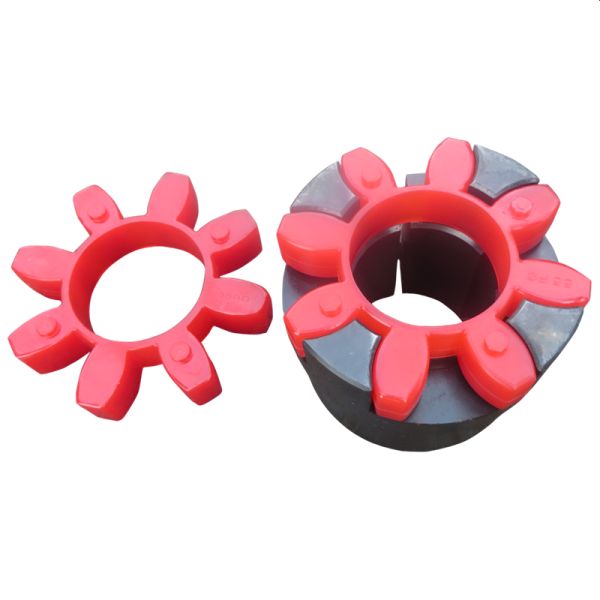 Are there any recent advancements or innovations in spider coupling technology?
Yes, there have been several recent advancements and innovations in spider coupling technology aimed at enhancing their performance, durability, and versatility. Some of the notable advancements include:
Advanced Materials: Manufacturers are using new elastomeric materials that offer improved resistance to wear, temperature fluctuations, and chemicals. These materials extend the lifespan of spider couplings and broaden their range of applications.
Enhanced Designs: Innovative design improvements are being made to optimize torque transmission, misalignment compensation, and vibration dampening. These designs aim to provide better coupling performance in various operating conditions.
Customization: Some manufacturers offer customizable spider couplings to match specific application requirements. This includes tailoring the coupling's stiffness, torque capacity, and damping characteristics to suit different machinery and industries.
Smart Couplings: Integration of sensors and monitoring technology into spider couplings allows real-time data collection on factors such as temperature, vibration, and load distribution. This data helps in predictive maintenance and optimizing equipment performance.
Composite Couplings: Composite materials are being utilized in spider couplings to provide a balance between lightweight design, high strength, and corrosion resistance. These couplings find applications in industries where weight reduction and durability are critical.
Energy Efficiency: Some spider couplings are designed with energy efficiency in mind, aiming to reduce power losses due to damping while maintaining reliable torque transmission.
These advancements demonstrate the ongoing efforts to enhance spider coupling technology, making them more adaptable to modern machinery requirements. As technology continues to evolve, spider couplings are becoming increasingly sophisticated and capable of meeting the challenges posed by various industries and applications.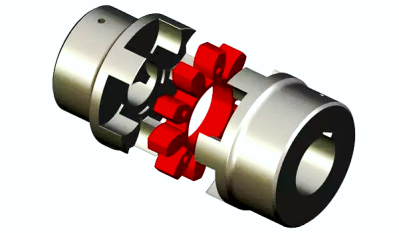 Are there different types of spider couplings available for various uses?
Yes, there are different types of spider couplings available to suit various industrial applications and requirements. These variations in design and material offer flexibility in choosing the right coupling for specific uses. Here are some common types of spider couplings:
Standard Jaw Couplings: These couplings feature a simple design with two hubs and an elastomeric spider. They are suitable for general-purpose applications that require misalignment compensation and torque transmission.
Curved Jaw Couplings: These couplings have curved lobes on the elastomeric spider, allowing for increased misalignment compensation and dampening of vibrations. They offer higher torque capacity and are commonly used in pumps, compressors, and conveyors.
Spider Couplings with Spacer: These couplings include a spacer between the hubs, allowing for greater axial misalignment compensation. They are used in applications with longer distances between shafts.
Lovejoy Couplings: Lovejoy couplings are a specific brand of spider couplings known for their high torque capacity, durability, and ease of installation. They come in various styles, including standard, curved jaw, and split type.
Bowex Couplings: Bowex couplings are designed for applications with high torque requirements and aggressive operating conditions. They offer excellent misalignment compensation and are used in heavy-duty machinery.
Insert Material Variations: Spider couplings come with elastomeric inserts made from various materials such as rubber, polyurethane, and thermoplastic. These materials offer different levels of flexibility, temperature resistance, and chemical resistance.
Electrically Insulating Spider Couplings: Some spider couplings are designed with electrically insulating materials to prevent electrical current transmission between shafts. These couplings are used in applications where electrical isolation is critical.
The choice of spider coupling type depends on factors such as torque requirements, misalignment compensation needed, operating conditions, and industry-specific requirements. Proper selection ensures optimal performance, extended equipment lifespan, and reduced maintenance needs.



editor by CX 2023-08-11